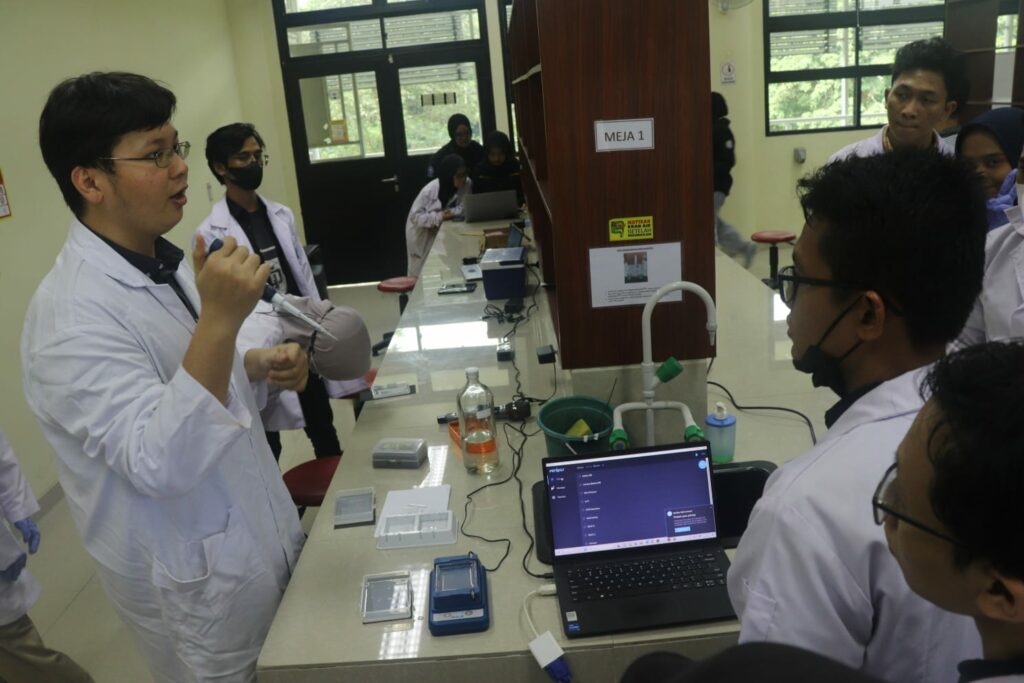 Bidang keilmuan biokimia membutuhkan peralatan berteknologi canggih untuk menunjang kegiatan praktikum dan penelitian dalam analisis biokimia.
Pengenalan komponen instrumen, pemahaman prinsip kerja instrumen, dan pemahaman analisis data diperlukan untuk meningkatkan efisiensi proses analisis, menghasilkan data akurat, dan meningkatkan kredibilitas data. Selain itu, penggunaan alat berteknologi canggih akan membantu kegiatan analisis sehingga menghemat waktu dan biaya yang diperlukan dalam analisis.
Salah satu instrumen yang digunakan dalam analisis biokimia adalah Polymerase Chain Reaction (PCR). Oleh karena itu, Himpunan Mahasiswa Profesi Biokimia (CREBs) melalui divisi Education and Profession (CATION) mengadakan program kerja Education and Training (EDTA), kegiatan ini bertema "Enhancing Your Biochemistry LaboratoryProficiency through Effective Lab Skill and Data Analysis"
EDTA merupakan program pengembangan dan peningkatan keterampilan bagi semua orang, khususnya mahasiswa aktif Biokimia, dalam menunjang penelitian dan karir di bidang keprofesian biokimia. CREBs bekerja sama dengan Departemen Biokimia dan PT Plasma Unitech Global dalam menyelenggarakan program pelatihan ini.